JOIN OUR TEAM
Wolverine Power Cooperative is a not-for-profit, member-owned and -governed generation and transmission electric cooperative, whose mission is to deliver reliable, competitive power supply to its seven members.
Wolverine employs 160 employees at 14 locations throughout the state, including more than 90 located within its brand-new Cadillac headquarters.
Wolverine traces its roots to 1948, and remains committed to the mission on which it was founded. Today, Wolverine serves seven members, including 268,000 member-consumers; owns and operates seven natural gas plants, 1,600 miles of transmission lines, and nearly 200 stations and substations throughout Michigan's Lower Peninsula.
Wolverine enjoys a culture filled with hard-working, honest, trustworthy employees who thrive on making a difference in their work and the lives of those we serve, playing hard, and respectfully challenging the status quo to make meaningful things happen, both now and for the future.

Our Mission
For more than 70 years, Wolverine's mission has remained constant—to provide reliable and affordable power supply for our members in rural Michigan. As a not-for-profit cooperative, we're proud to reinvest profits into our infrastructure, and to have been able to continually retire millions back to our members over the past decade.
Our Future
Wolverine and its members are poised for growth, now and in the future. It's an exciting time to be part of the Wolverine family.
Wolverine's Culture
Wolverine is a special place to work. From our entrepreneurial spirit, passion for problem-solving, and focus on serving our members, to our family-like team environment, Wolverine's working culture is the engine that drives us.
Wolverine also places strong importance on employee wellness. Wolverine's new headquarters is located in the heart of Northern Michigan, complete with a 24/7 wellness center, wooded hiking trails on the property, wellness challenges, discounts to local gyms, and more.
Competitive Pay & Benefits
Wolverine Power Cooperative is a premiere Northern Michigan-based employer, offering competitive compensation and robust benefits, featuring:
Medical, dental and vision coverage

Life insurance and disability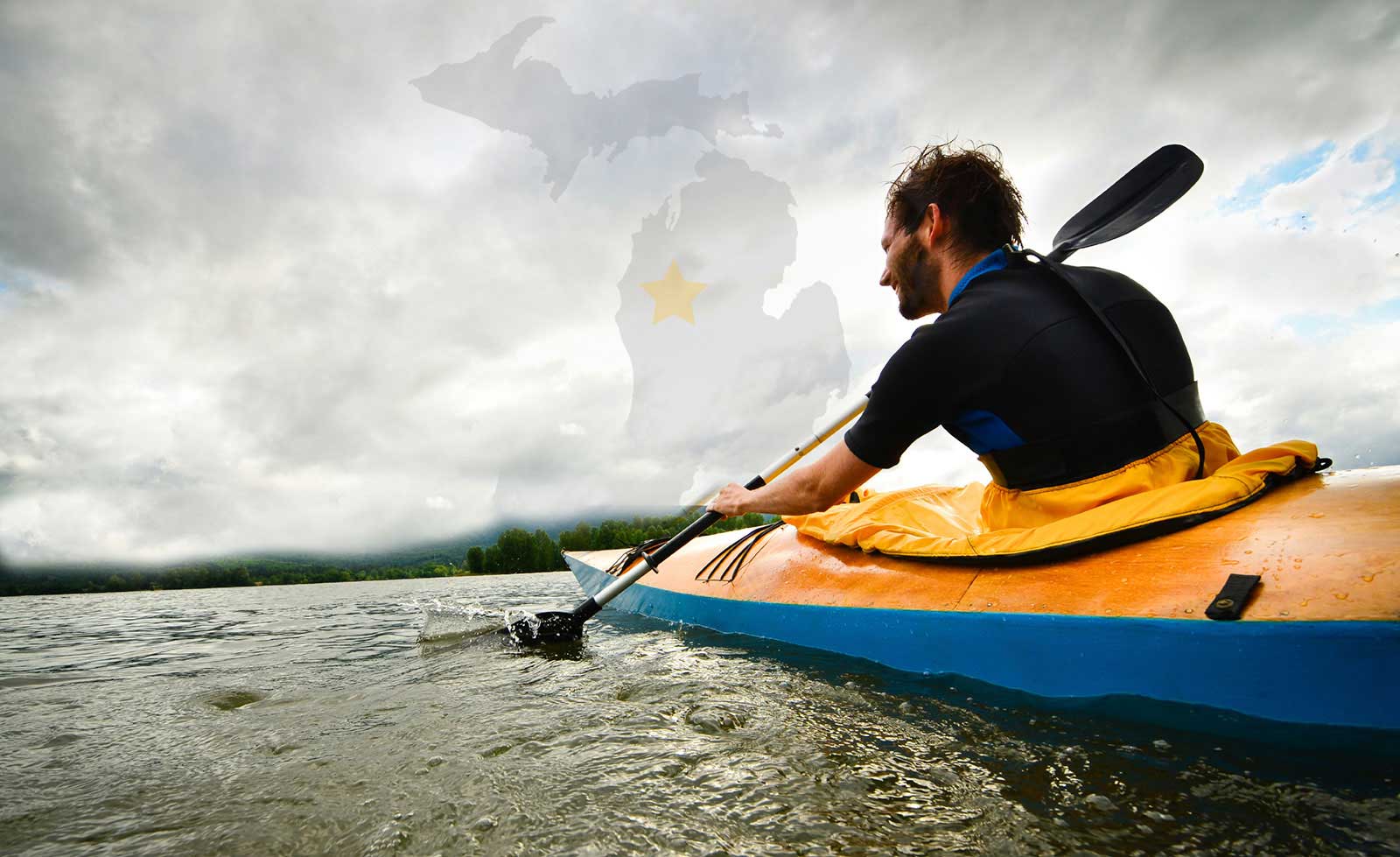 Live!
From the serenity and peace of the great outdoors and four-seasons of beauty, to the perfect blend of charming small-towns, bustling big cities, and wide-open spaces, to the competitive cost of living, the greater Cadillac community is a wonderful place to call home.
Cadillac Area Public Schools features a Blue Ribbon elementary school and Cadillac High School—ranked in the top 40 public high schools in Michigan by U.S. News and World Report. Greater Cadillac is also home to Baker College of Cadillac, Munson Hospital of Cadillac, a Michigan State Police post, and more.
Play!
Surrounded by lakes, forests and rivers, Cadillac is an outdoor adventurer's playground. From boating, swimming, fishing, kayaking, hiking, camping, hunting, and golfing, to snowmobiling, skating, skiing, and snowboarding, Cadillac offers year-round outdoor activities for all ages.
Cadillac and its surrounding communities also offer an extensive mix of chain and boutique dining and shopping, breweries and wineries, and other entertainment options including festivals, live entertainment, and Fine Arts.
See Yourself in Northern Michigan
For more information, visit the following online resources:
Wolverine's headquarters is situated on the border of northern Michigan's Wexford County and Missaukee County, in between Cadillac and Lake City. There is no limit to outdoor adventure in these communities, with beautiful lakes, pristine golf courses, a popular ski resort, fresh rivers for canoeing, kayaking, and fishing, and endless trails for hiking, biking, snowmobiling, and cross country skiing.
Wolverine houses one of our five service centers in Atlanta, Michigan.  This small, charming community is located in Montmorency County and is popular for camping, hunting, fishing, and golf. Situated on the 45th Parallel, the halfway point between the equator and the north pole, Atlanta is surrounded by heavily wooded forests, 11 area lakes, and is known as the Elk Capital of Michigan.
Wolverine's Sumpter Power Plant is located in Belleville, Michigan, a community situated on the peninsula shores of Belleville Lake in Wayne County. Not far from Ann Arbor or Detroit, Belleville is a small, serene community on the outskirts of major metropolitan areas.
Wolverine's Chanda Yard Service Center is located just east of Boyne City, Michigan, in Charlevoix County.  Boyne City sits on the shores of Lake Charlevoix and is a year-round hot spot for everything outdoors.  From the River Walk along the Boyne River to skiing the slopes of Boyne Mountain, there's no shortage of activities.
Wolverine's Burnips Power Plant and Service Center has a Dorr, Michigan, address, but is physically located in Burnips, Allegan County.  Close to the shoreline of Lake Michigan, Dorr is a small community with a big heart.  Allegan County is located in the south west part of Lower Michigan. It is approximately 827 square miles with 25 miles of coastline along Lake Michigan. The area is trending toward more light industry and technology, which has translated into Allegan County being in one of the fastest growing regions of the state.
Wolverine's Gaylord Power Plant is just minutes away from Gaylord, Michigan, in Otsego County. Known as Michigan's Alpine Village, this community is not lacking for things to do.  From downtown shopping to hiking and biking trails to 15 championship golf courses to 300 miles of snowmobile trails, Gaylord is truly a recreation-seeker's paradise.
The new Alpine Power Plant is located in Elmira Township, just 15 minutes from Gaylord.
Hersey, Michigan, is the location for one of Wolverine's power plants and service centers.  Situated in Osceola County, Hersey offers country living at its best while being close to Reed City and Big Rapids. Outdoor enthusiasts will never get bored with the endless trails, rivers, and lakes for hiking, kayaking, tubing, canoeing, fishing, hunting, and more.