Project Overview
In September 2021, Wolverine Power Cooperative and Clēnera partnered to develop the largest solar array in Southwest Michigan—delivering an additional 150 MW of solar energy to Wolverine's members for the next 20 years.
Wolverine is Michigan's leader in new renewable energy—currently providing members with power that is 60 percent carbon-free. With a current renewable portfolio that includes more than 210 MW of wind and solar, Wolverine is pleased to continue growing that portfolio with the addition of the Gemstone Solar project.
Gemstone Solar is a utility-scale solar array to be constructed in Cass County, Michigan. The facility, situated on roughly 1,000 acres of land, is expected to begin construction in spring of 2023 and will create an estimated 350 construction jobs for the area.
Once operational, Gemstone Solar will generate 150 MW of reliable, cost-competitive, and clean energy to Wolverine's members, generating enough energy to supply more than 24,000 Michigan homes.
About Clenera
Clēnera, LLC (Clēnera), developer of Gemstone Solar, is a renewable energy company headquartered in Boise, Idaho. Combining breakthrough technology with a deeply integrated team approach, Clēnera provides reliable, affordable energy systems and helps its partners become clean energy leaders in their communities, which is what Clēnera aims to accomplish with Gemstone Solar.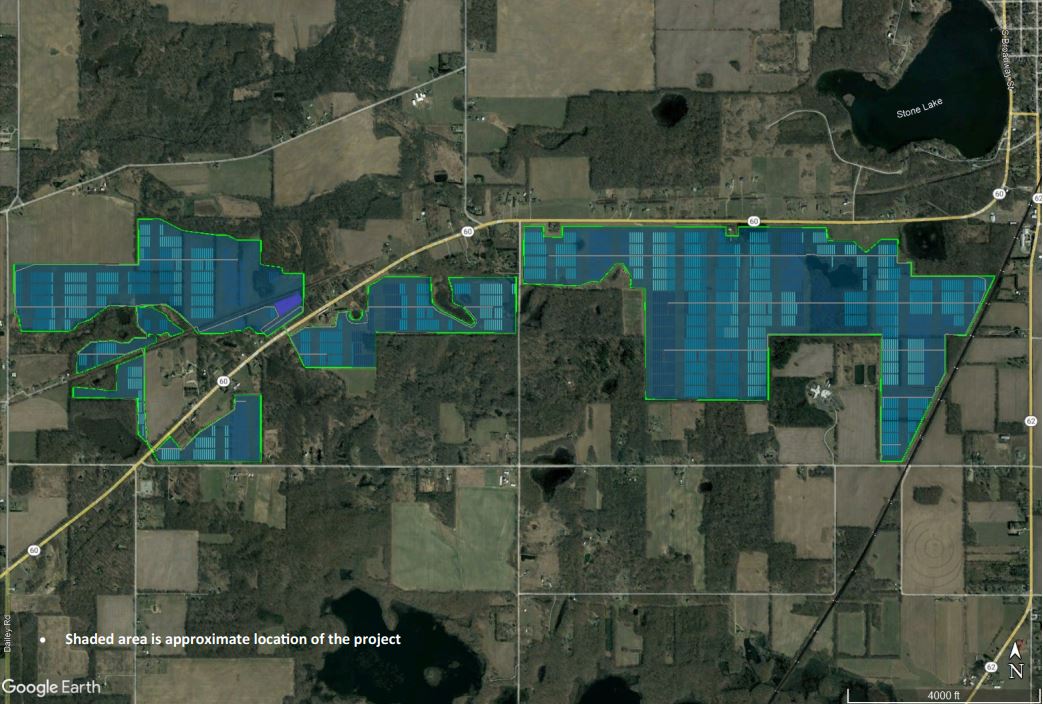 Fast Facts
Location
Jefferson Township in Cass County, Michigan
~2 miles SW of Cassopolis
~16 miles NE of South Bend, Indiana

Anticipated Completion
Groundbreaking Q4 2022
Commercial Operation Q4 2023


Frequently Asked Questions
Questions?
If you have questions not addressed on this page, fill out the form below and we will respond as soon as we are able.