Wolverine's FERC Standards of Conduct
Wolverine Power Supply Cooperative, Inc.'s (Wolverine) transmission facilities are part of the Midcontinent Independent System Operator, Inc. (MISO) power grid. MISO, as a Regional Transmission Organization (RTO), monitors and coordinates the operation of an electric transmission system across all or parts of thirteen midwestern states and the Canadian providence of Manitoba. MISO is the tariff administrator and transmission service provider for all transmission owners within MISO's control area.
Wolverine adheres to the principles outlined in the Standards of Conduct set forth by the Federal Energy Regulatory Commission in Standards of Conduct for Transmission Providers, 18 C.F.R. Part 358. These Standards of Conduct assure non-discriminatory practices between Wolverine's transmission and marketing functions. To view Wolverine's compliance materials, please visit the link in the Procedures section below.
Information about Wolverine's transmission facilities under MISO's functional control is available at www.misoenergy.org.  All transmission service requests must be coordinated through MISO.
What's FERC?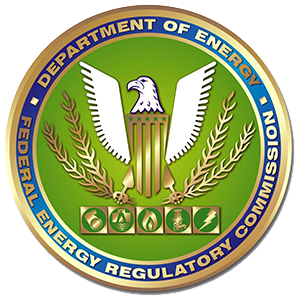 The Federal Energy Regulatory Commission, or FERC, is an independent agency that regulates the interstate transmission of electricity, natural gas, and oil. FERC also reviews proposals to build liquefied natural gas terminals and interstate natural gas pipelines, as well as licensing hydropower projects. The Energy Policy Act of 2005 gave FERC additional responsibilities as outlined in FERC's Top Priorities and updated Strategic Plan.
FERC's Mission:
Reliable, Efficient and Sustainable Energy for Customers.
Assist consumers in obtaining reliable, efficient, and sustainable energy services at a reasonable cost through appropriate regulatory and market means.
Visit www.ferc.gov for more information.
More on Wolverine's FERC Standards of Conduct